Together we are helping to transform children's lives
ALDI are helping Barnardos support families in need across Ireland by raising vital funds for their Early Years and Family Support Services, including providing vulnerable children with hot meals.
Barnardos Early Years Services work to provide children with the educational, emotional and physical supports they need to enter school age education with the same opportunity for success as any child. Family Support Services offer support to the families of those children, who may be experiencing crises such as domestic violence, mental ill health or addiction. All are working towards the same goal, to support the child – Because Childhood Lasts a Lifetime.
All funds raised will go directly to Barnardos Early Years and Family Support Programmes. If you would like to support click here to donate.
Food Poverty Report based survey launched by Barnardos and ALDI Ireland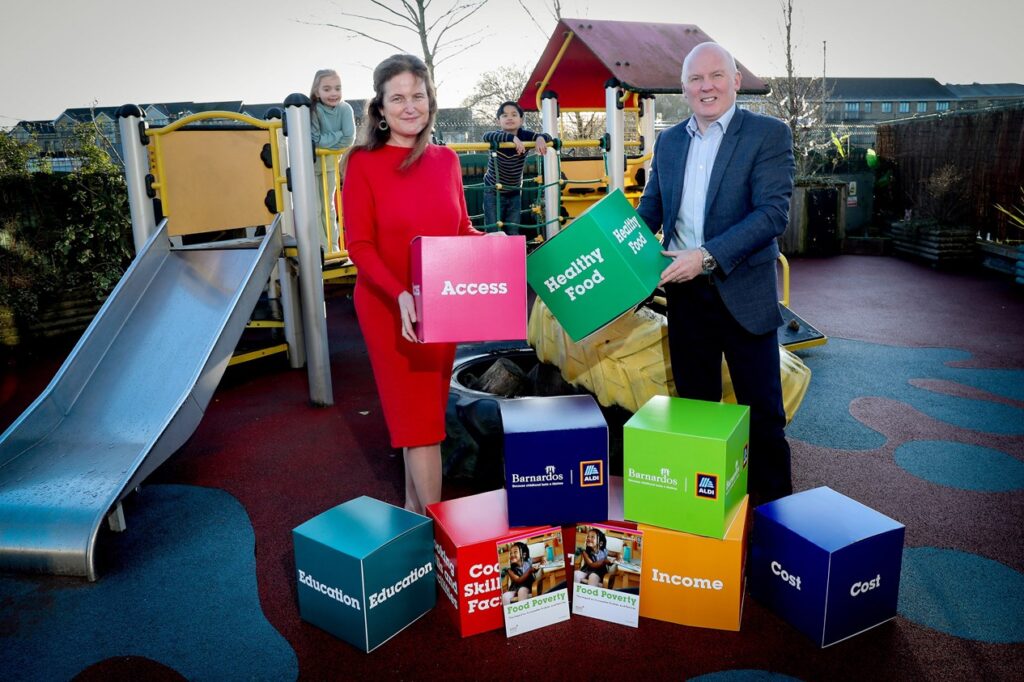 Cost-of-living crisis continuing to impact families as new survey reveals increase in numbers struggling with food poverty.
Research shows 29% of parents skipped meals or reduced portion sizes so that their children would have enough to eat, in the last 12 months.
ALDI reiterates its commitment to supporting Barnardos and helping tackle food poverty.
One in ten parents (10%) said they had used food banks over the previous 12 months, more than double the number from the previous survey (4%).
One in five parents (19%) stated over the past 12 months at some point did not have enough food to feed their children, up from 15% in January 2022.
One quarter of parents had to cut down on household bills such as gas and electricity in order to afford food costs over the past 12 months.
29% of parents said they had skipped meals or reduced portion sizes so that their children would have enough to eat, up from 24% from January 2022.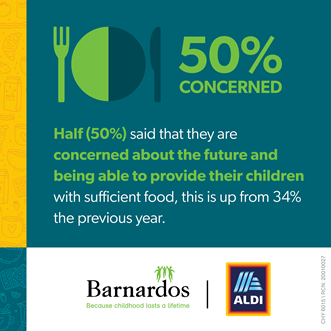 A new survey launched, in February 2023, by children's charity Barnardos and leading grocery retailer ALDI Ireland, found that more than one in seven parents (16%) said that they had been regularly unable to afford a main meal for their family/children and one in five (19%) of parents stated that at some point in the last year they did not have enough food to feed their children.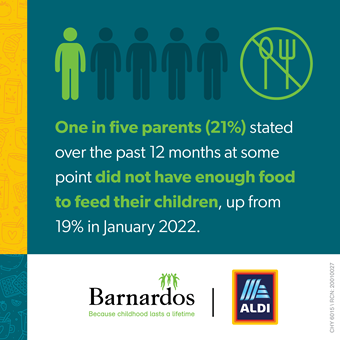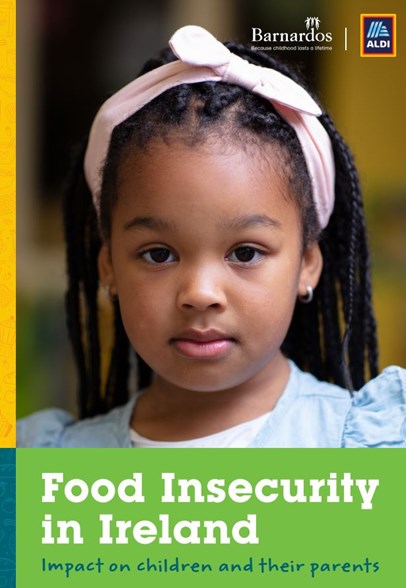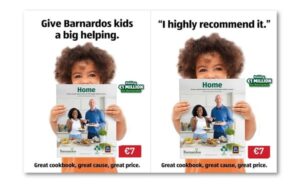 As part of our ongoing ALDI Partnership which began in 2020, ALDI and the IRFU came together in 2021 to create the unique cookbook, 'Home', with all profits going towards Barnardos.
HOME contains recipes which have been nominated by over 55 Irish players from the Women's, Men's and Rugby 7's squads, and offer an insight into Irish Rugby and the healthy breakfast, dinners and desserts our athletes enjoy. 
Some of those players include Linda Djougang and Beibhinn Parsons, also featured in the cookbook alongside existing brand representatives and Irish Rugby stars, ALDI and Barnardos Ambassador Paul O'Connell and James Ryan.
Home' brings a fresh approach to at-home cooking, showcasing a variety of delicious and nutritious recipes suitable for everyone. From James Ryan's Soy & Ginger Steak with Hoisin Roasted Mushroom and Fried Rice to Linda Djougang's Strawberry and Mascarpone Yoghurt 'Home' is the ultimate source of recipe inspiration.

Suzanne Connolly, CEO Barnardos said "healthy food and home cooking for children and families is a big part of what Barnardos do in our centres– and I have no doubt our cooks will be borrowing some inspiration from Home in the future. It is a privilege to work closely with our partners ALDI as well as the IRFU, and we are thrilled to be the beneficiaries of this great initiative".

Previously available exclusively at ALDI stores for €11.99 'Home' is now available as a treat to yourself or as a gift for €7.00 [plus postage to Ireland (€9) and worldwide will vary].