Library & Information Service
Our library supports the information and research needs of anyone with an interest in children's well-being, child development, family support or early years education. Barnardos Library is located in Dublin city centre, and also provides online resources.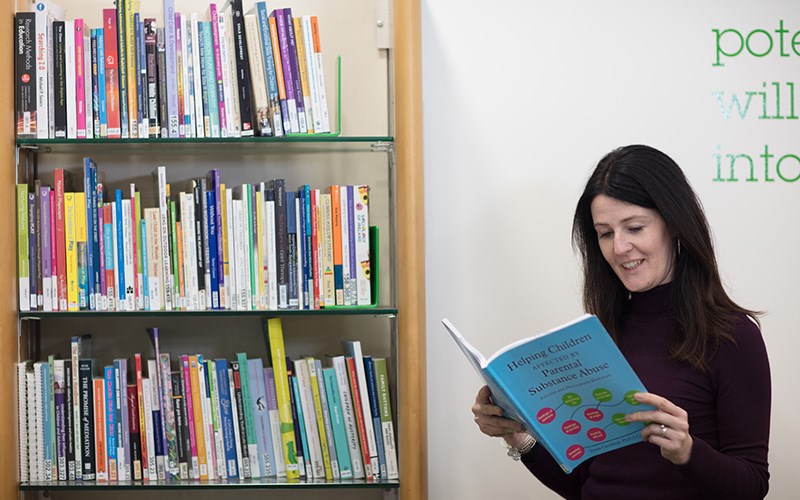 Search the library catalogue
The Library catalogue contains records of print books, eBooks (available to members only), and open access PDF documents (available to everyone) in the library collection.
For members only
This search contains millions of records including, print books from the Barnardos Library collection, eBooks, full text articles and abstracts – exclusive to Library members
Our service provides access to resources on a range of child-related issues from child protection & child development to family support child care and more. Membership is open to professionals, students, parents and Barnardos' staff.
From our Library Collection
Tusla Library Partnership
Barnardos' Library & Information Service provides membership of the physical library and access to its print resources to all Tusla staff nationally.