Roots of Empathy
Roots of Empathy is a programme for primary school children. The programme's aim is to increase empathy – the ability to understand how another person feels. Children learn to care for and respect each other, which leads to a reduction in bullying and aggression.
At the heart of the programme are a neighbourhood baby and parent who visit the classroom every three weeks over the school year.
Roots of Empathy programme has volunteer instructors to facilitate the programme. Instructors deliver all aspects of the Roots of Empathy curriculum with a primary school class and builds respectful relationships with the participating family, classroom teacher and students.
Requirements to Become a Roots of Empathy Instructor:
Ability to commit to attend 3 days training.
Available to volunteer 3 hours a week over 27 weeks during the school year (October to June)
Enjoy working with primary school aged children – Instructors visit classrooms to deliver the programme and guide students with the help of a community parent and baby to identify and reflect on their own feelings and the feelings of others.
Instructors come from a wide variety of backgrounds, however experience in child or infant development, parenting education, community development or teaching children in a classroom is an asset.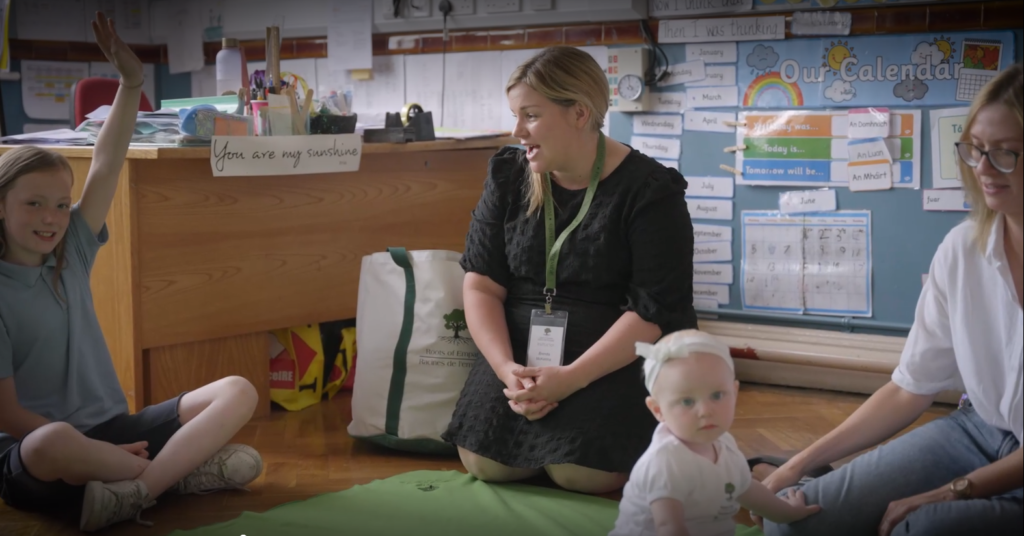 Sign up to be a Roots of Empathy Instructor
Please complete the form below to register your interest for the 2023/2024 term.
Get in touch
If you have any questions or would like more information, please email [email protected]