Protecting & Safeguarding Children Online
The internet and digital environments have become an essential form of communication and entertainment.
For many children and young people, mobile phones, apps and games are a constant presence, with the distinction between offline and online relationships becoming increasingly blurred.
While online apps and games provide many opportunities and benefits for young people, they also potentially expose them to risks.
Barnardos provides workshops on internet safety and cyberbullying for children, young people, parents and teachers. These workshops are available in the school environment, in libraries, corporations or community centres.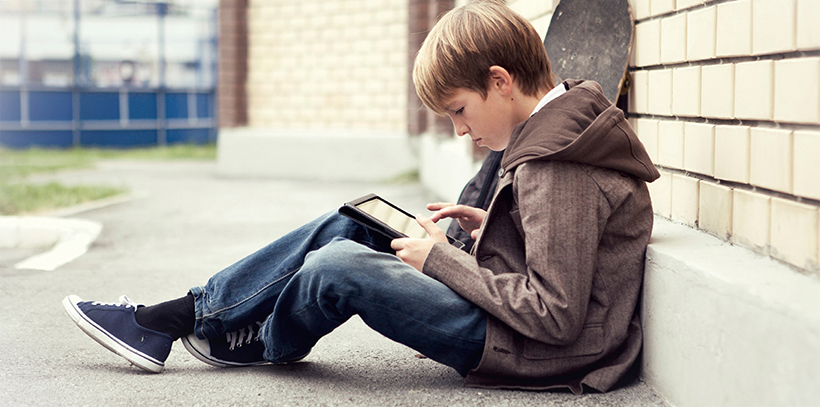 Keeping your child safe online  
1. Talk with your child about what they are doing online
Getting a picture of what sites or apps your child uses is very important because it can help you to talk about responsible internet use.
2. Create a culture of safe internet use within your home
Help your child to develop 'netiquette'; that is, the dos and don'ts of online communication.
Speaking about what information they are sharing online, how they are treating others, and what they do if they see someone being treated in a nasty or inappropriate way online, are all important to help your child to become a responsible internet user.
3. Upskill yourself
Research the sites, apps or games your child is using so you can be sure they're appropriate and talk to them about how to use them safely. Barnardos distributes a 'Guide for safe internet use: advice for parents' leaflet when we deliver our Online Safety Workshops. Use parental control settings on computers and phones
Computers and most smart phones come with parental control settings that can limit what users can do, install, browse and access from the internet.
4. Enable privacy settings on apps or sites like Facebook and Instagram
This places limits on who can see your photos, videos or information.
5. Turn off location services
Switching off location sharing stops apps from tracking your location. These are usually found in the 'privacy' or 'settings' section of your phone.
Safety settings (which include parental controls, privacy settings, location settings and so on) change on different devices (when we say 'devices' we mean things like laptops, tablets, PCs, smart phones and games consoles), or versions of the device.
Ask for advice when you buy the device
Developing digital citizens  
Teach your children the dos and don'ts of online communication:
It is important your child understands the how to keep their information private and how to behave online. Barnardos have summed up the main points in our 'STAR' poster:
Safe. Be safe online.
Treat others kindly. Treat people as they would like to be treated.
Ask for help. Tell a trusted adult (parent, teacher, etc.). Do not keep it to themselves.
Reach out. Do something if they see someone being treated unkindly.