Children are spending a lot of their time online and we know the internet is not designed for children. Our vision is that children reach their potential and have happy, healthy and safe lives, both offline and online. We hope that by offering children and parents our interactive workshops about online safety, we can help start conversations at home and that children feel empowered to make good choices online.
Supported by Google.org, our child-centred workshops teach children to stay safe online by learning 4 simple rules and by asking children to be S.T.A.R.s online. We are in our final year in our partnership with Google and we have very limited availability going forward. Schools on the waiting list from last year will be contacted first in late August.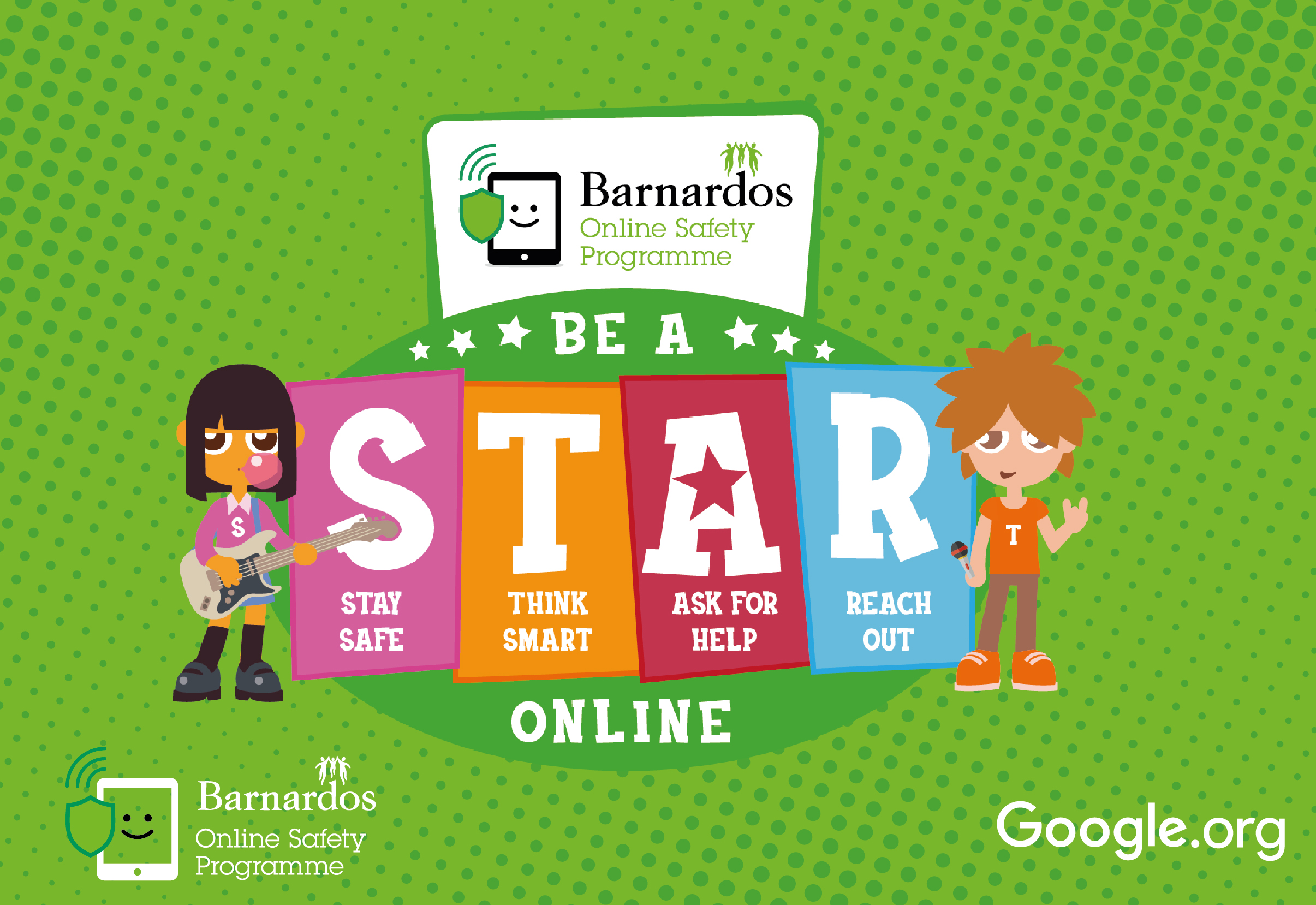 For more information or to book a workshop please contact our team, email: [email protected]
or phone: 01-4530355
Our Partners
Since September 2019, with support from Google.org, we are rolling out a 5 year online safety programme across the country, with the aim of reaching 1,000 schools and 82,000 students overall. As part of this Barnardos/Google partnership, we signpost to Be Internet Legends, a free multifaceted programme designed to teach younger children (age 7-11 year olds) about online safety. Google´s Family Hub site – is a one-stop resource for children and parents with all of Google's programmes and materials that support online safety and wellbeing. These include family guides for parents and lesson plans for teachers which can be used as a 'before' or 'after' the Barnardos online safety workshops. Google´s Safety Centre provides guidance on specific privacy and safety settings.