Cost of Living Crisis
Research launched in June 2022, outlined the impact recent cost of living increases are having on parents and children across the country.
Barnardos is calling on the Government to target additional measures at low income families, including the introduction of a hardship fund, to ensure children don't go without items essential to their social, emotional and physical wellbeing and development. 
The United Nations Day for the Eradication of Poverty 2022
A parent goes through her weekly budget. Unfortunately, her reality is not an uncommon one in 2022.
The Department of Social Protection supports this project as part of its funding initiative for the United Nations Day for the Eradication of Poverty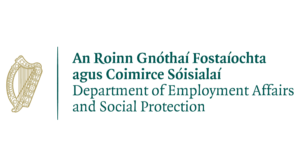 Infographic
Cost of Living 2022