Christmas Ecards for Businesses
Make a donation to Barnardos in lieu of corporate cards or gifts this Christmas, and let your customers know you are supporting  children and families across Ireland! This year we have partnered with Hallmark for our Ecard designs.  3 of them are designs by children in Barnardos services in Ireland who entered the  Hallmark competition to draw "What comes to mind when you think of Christmas". You can use our ecard service to create a customised holiday card with your business logo.
 *All Christmas card images are copyright of Hallmark Cards Plc and should not be replicated or reproduced without their permission.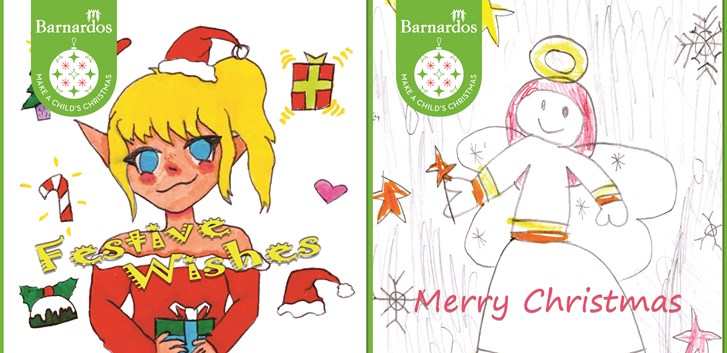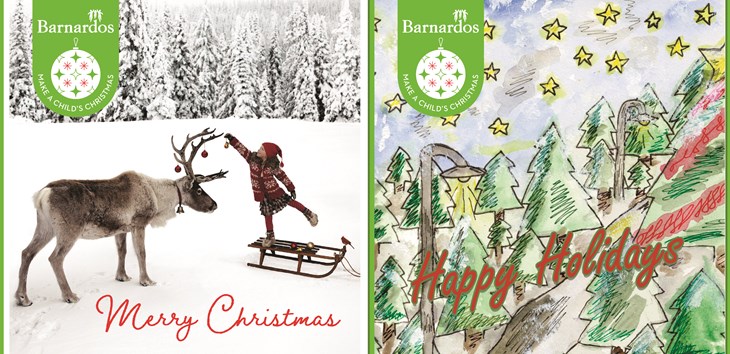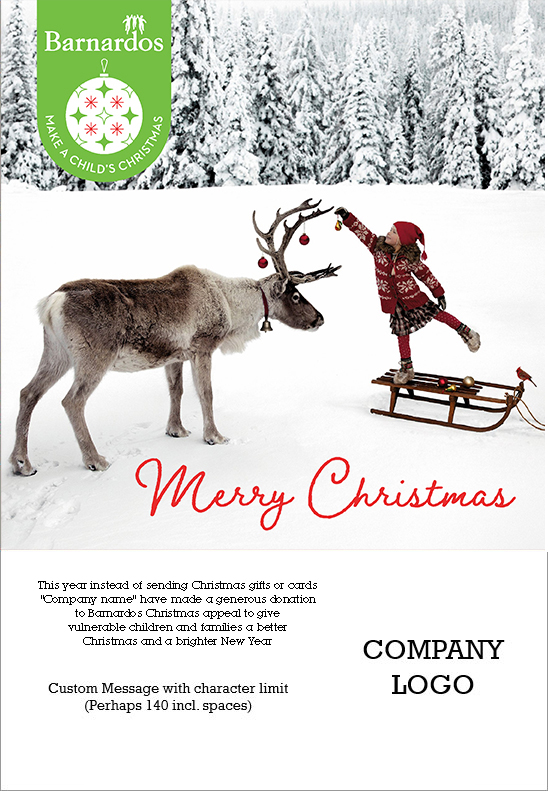 How it works
Getting your custom ecard couldn't be easier! All you'll need is your company logo, a short holiday message for your customers, and a credit card to make the donation.  
Step 1
Select your preferred donation package, starting from €300
Step 2
Enter your company details, upload a logo, and enter a short festive message for your customers
Step 3
Choose from one of our 4 festive ecard designs
Step 4
Enter your payment details, and your customised ecard will be immediately sent to you! Ready to be forwarded on to your customers and contacts.